Guard and Control Section
Publication Date :
Last updated:2023-06-09
View count:501
Humane treatment measures are executed to maintain the safety within the Prison. The measures help provide the inmates with a stable and harmonious living environment as well as protect the inmates' basic rights. We integrate punishment with education to perform policies rigidly and softly at the same time. This way, we hope to show the effect of the corrective treatment and assist the released prisoners with their life after serving their time.
To avoid prohibited items from entering the guarded and controlled area, the Prison applies protective measures with multiple layers of security examination. The first layer is access control. It includes close examination on the person and car that are going through the gate and the car inspection station. The second layer is that if the controlled item obstructing the guard and control safety is entering the guarded and controlled area, an application must be filed. The third layer is the safety examination performed daily and from time to time in the guarded and controlled area.

To allow the inmates to feel the warmth of their family and stay in touch with family members, they are allowed to meet with family members in the assigned reception room. Or they can communicate with their visitors via the visitation phone system.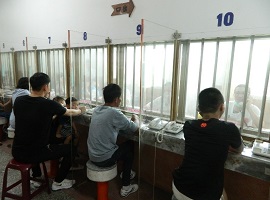 When an accident or special condition happens in the inmate's family and the inmate needs to contact his/her family. The inmate can apply to make a phone or video call to the family to know more about the situation.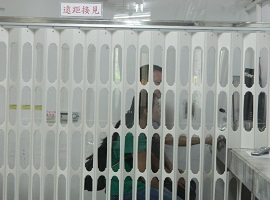 When an inmate has suggestions to make, he/she can make use of the smooth channel for opinions to express the problem he/she encounters. For example, the inmate may bring up the problem during the counseling interview with discipline personnel, give the opinion via the opinion mailbox at each unit, or propose the idea in the monthly review meeting. Relative units will provide a solution for the corresponding problem and help the inmate when appropriate.